The Advantages of Disposable Wooden Tableware in the Catering Industry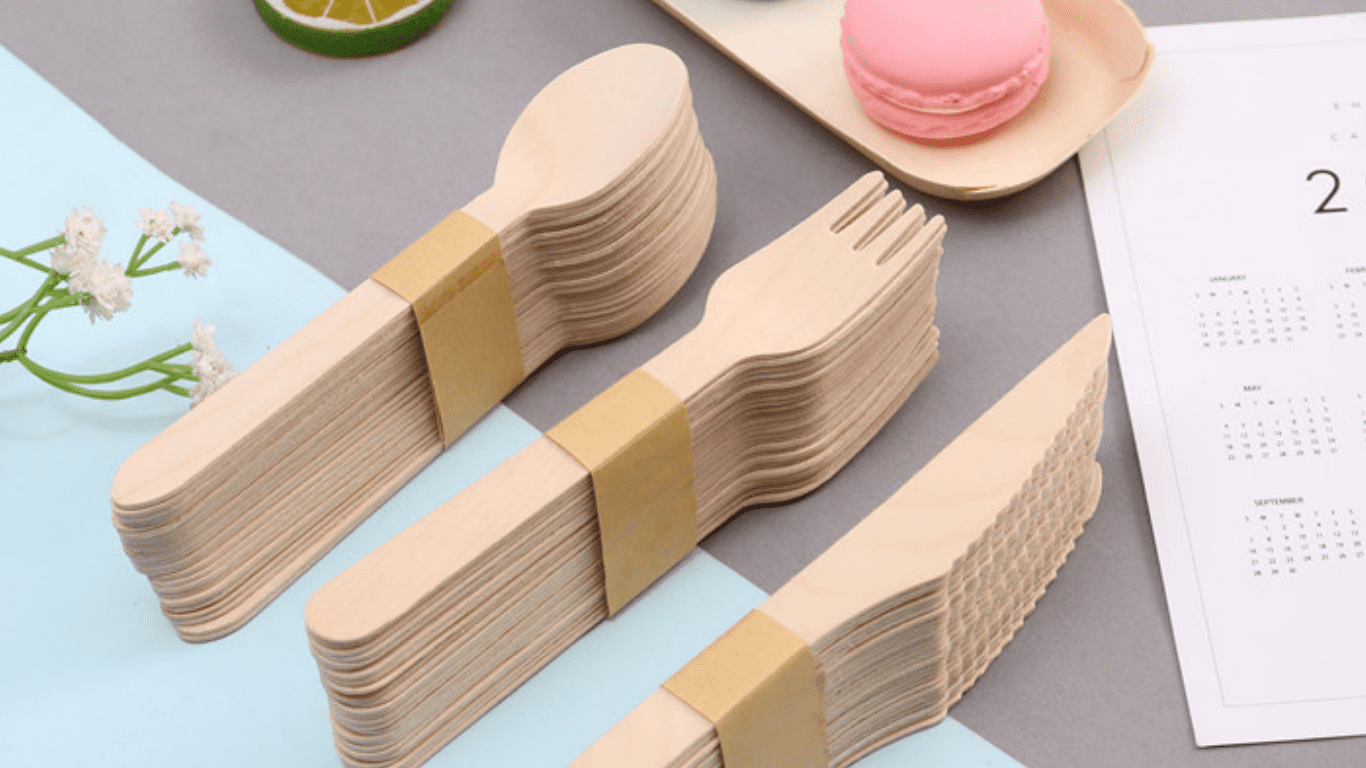 Most people think of plastic when they mention
disposable tableware
, but as we all know, there are many types of disposable tableware. Especially disposable wooden tableware is a very good solution used by many restaurants. This is due to safety, hygiene, and the design and care of the images they provide. In this article, we want to tell you about the great advantages of disposable wooden cutlery.
1. Save time and money with disposable planks
If you have a restaurant, bar, catering or any other business related to the hospitality industry, a very good way to save staff time and costs (water and electricity) is to use disposable cutlery.
With disposable wooden utensils, you can ensure that people who used to only need to wash cutlery can now do other things all the time. Instead of worrying about time-consuming tasks like washing cutlery, drying, polishing, etc., a new reality emerges.
Not only that, but you also save a lot of water, cleaning products, and a lot of electricity by having to use the dishwasher multiple times.
2. Use disposable tableware to protect the environment
The great thing about disposable tableware is that they are made of natural wood, which is biodegradable. This means that in nature, they can only be broken down with the help of biological agents such as the sun, water, animals, and plants. This makes waste management more efficient and does not harm our environment.
Also, we would like to emphasize that although they are disposable, due to their high quality, they can be washed and reused more times if required. It's better for the environment because it's a product that complies with the 3Rs: reduce, recycle and reuse.
There is no doubt that this type of disposable tableware is the future of the hotel and restaurant industry, as our philosophy is changing little by little, and more and more new generations want time, a well-designed and refined display, and Respect for the environment.
The above briefly introduces the advantages of disposable tableware for the catering industry. If you want to buy disposable tableware, please
contact us
.
Greenwood is a professional
custom disposable wooden tableware wholesale manufacturer
in China. The products cover 116 styles of bamboo and wood disposable tableware in 10 categories. At the same time, Greenwood's R&D center is also constantly researching market demand and developing more wooden disposable tableware styles that are close to market demand. After more than 20 years of accumulation and upgrading, Greenwood has mature and complete core technology experience and has obtained many certifications such as BRC, BSCI, FSC, SGS, LFGB, etc., which can ensure product quality efficiently, stably, and safely.