How to Use Bamboo Skewers?
Bamboo is a popular substrate for many eco-friendly items, including kitchenware. Bamboo is widely regarded as a safe and sustainable option due to its rapid regeneration through its roots and its natural antimicrobial properties.
Use bamboo skewers to accompany food
If you're using
barbecue skewers
in the oven, grill, or grill, soak them in warm water for 10 to 30 minutes ahead of time to avoid burning.
Put burgers and sandwiches together
Bamboo skewers are great for holding stacked burgers or sandwiches together for the perfect display. Whether you're trying to impress your guests or trying not to drop your food while you're eating, kebabs can help you keep your meal together so all the ingredients can be enjoyed in one sitting.
Kebab skewers
There are as many possible combinations as possible when grilling or grilling fresh kebabs. From traditional meat, halloumi, and veggie combos to vegan kebabs with fresh roasted peppers, tomatoes, sweet corn, and eggplant, there's something for everyone.
Chicken satay skewers
Another classic skewer is the delicious chicken satay. Swap the chicken for tofu or another meatless version. Choose palm oil-free peanut butter for your sauce to reduce potential environmental impacts.
Salad skewers
Layer fresh tomatoes, basil leaves, and mozzarella slices for a modern twist on a classic garden party skewer for a vibrant caprese salad. No need to sit down with bowls or cutlery - guests can enjoy a fresh snack, socialize or admire the garden on the go.
Skewers for toasting marshmallows
Bamboo skewers are the tried and true marshmallow toaster. They are chemical free and completely safe to go into a campfire after use.
For an extra touch of luxury, try dipping marshmallows or fresh fruit into melted chocolate fondue with kebabs. For a taste of umami, dip it into melted cheese fondue and serve it with crispy bread and chopped vegetables.
Fresh fruit ice lollies
Almost any fruit can be mixed with ice, poured into molds on bamboo skewers, and frozen. Smoothies are an easy, healthy, zero-waste snack to make in warm weather or at parties. Mix bananas with milk for a creamier version. Add a little honey for extra sweetness.
Watermelon can be used to make decorative lollipops. Keep the peel intact as you scoop out the fruit and mix the inside of the pulp. Regularly skewer the peel, pour the mixture over it and freeze. Frozen and cut into triangles for refreshing watermelon slices.
Healthy fruit skewers
Fruit kebabs are a healthy treat after dinner or party dishes. In addition to mixing in fresh berries or chunks of citrus fruit, you can try sandwiching sliced apples or bananas with peanut butter for an exciting flavor.
Garnish drinks with bamboo skewers
In cocktails or fresh smoothies, bamboo skewers can be used to garnish drinks with plenty of fresh fruit or twisted citrus peels for a natural garnish. Natural bamboo skewers will bring a touch of sophistication to any beverage in lieu of a plastic stirrer.
Planning a cozy night out? Serve marshmallows or strawberry skewers in a steaming cup of hot chocolate for an extra touch of decadence.
Other uses of bamboo sticks
Staking indoor plants
Bamboo survives in moist soil better than many other types of wood due to its antibacterial properties. This means that bamboo skewers can be used to support seedlings or grow plants. They will also perform tasks without disrupting the pH or nutrient balance of the soil.
Knitting needle
In a pinch, a thin, pointed string can be used instead of a knitting needle. While actual knitting needles will be better in the long run, they are more than sufficient as a short-term replacement.
Home decoration
Leftover kebabs can be used to make beautiful natural placemats. Tie the ends together with twine or linen, then paint a design, use a color you like, or leave them in their natural state.
Check your baking with kebabs
The long reach of the bamboo skewers makes it easier to inspect baked items without burning yourself. Unlike metal skewers, they don't conduct heat quickly when inserted into a hot oven.
The above briefly introduces the various uses of bamboo skewers. If you want to buy bamboo skewers, please
contact us
.
Greenwood is a professional
custom disposable wooden cutlery manufacturer
, our products are BBQ skewers, wooden disposable cutlery, wooden forks, wooden spoons, wooden coffee stirrers, etc. After 20 years of production experience, Greenwood has mature technology in the field of wooden tableware processing. Using the log slicing molding process, no chemical substances are added during the processing to ensure product quality and safety.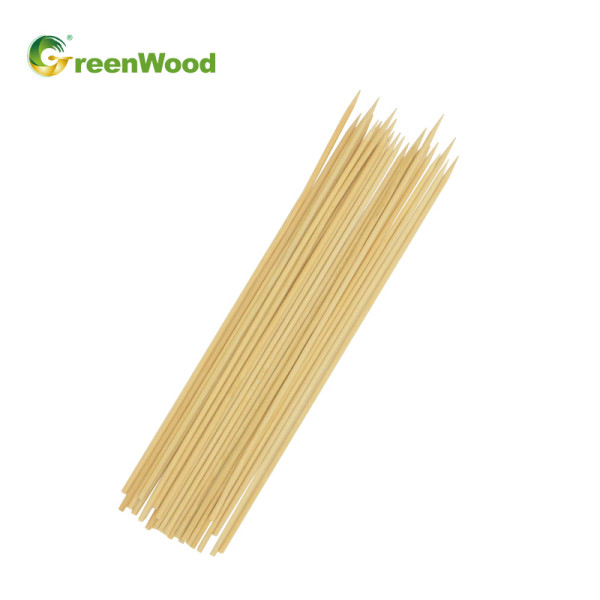 Greenwood's disposable BBQ skewers are made from environmentally friendly materials.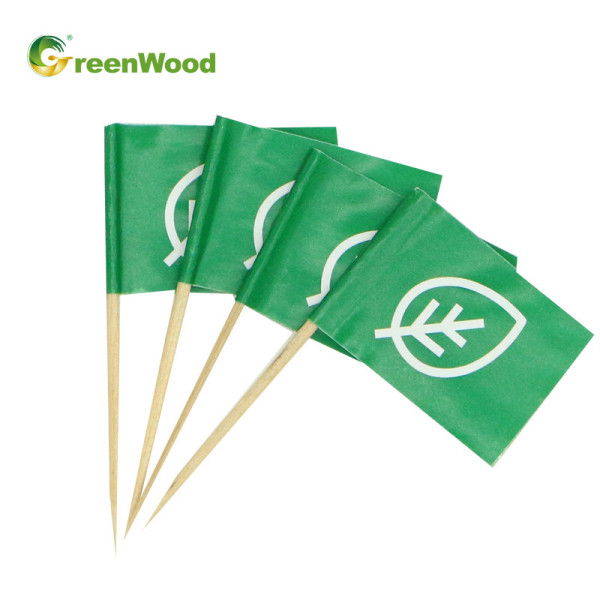 Greenwood's disposable BBQ skewers are made from environmentally friendly materials.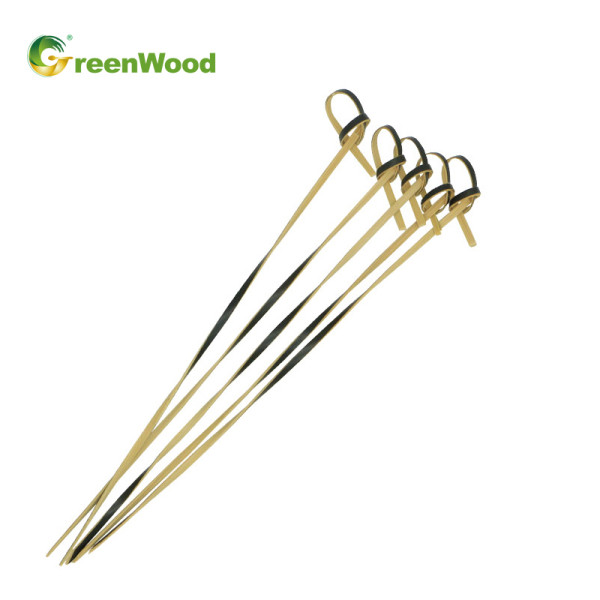 Greenwood's disposable BBQ skewers are made from environmentally friendly materials.