Loyalty, Dedication, And Devotion-Professional Ethics Training丨Greenwood Talent Advanced Training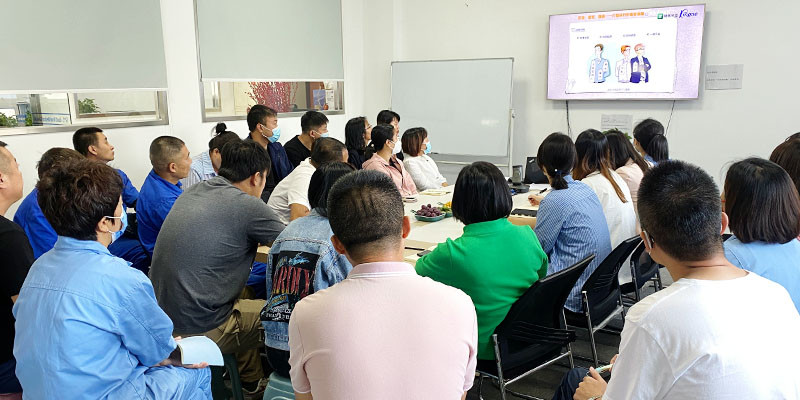 In order to further promote and strengthen the construction of professional ethics of corporate employees, improve professional quality, strengthen responsibility, implement the implementation and promotion of the group's corporate culture, and clarify moral values, Greendwood conducted a special training session on "Joyful, Dedicated and Dedicated - Creating a Good Professional Ethics".
This training course explained in detail the significance and realization path of creating a good professional ethics from the three major themes of devotion, work and dedication.
The training innovation is taught by multimedia courseware, using pictures, animations and other forms to vividly and vividly analyze the meaning, content and function of professional ethics for all employees.
This training not only strengthened the professional ethics construction of the participating employees, but also further cultivated a high sense of responsibility and mission of love and dedication.
It also makes the employees understand that only by being dedicated, diligent and refined can they truly maximize their abilities in their own positions.
The improvement of the quality of enterprise talents is the foundation of the long-term development of enterprises.
Greenwood has been focusing on the cultivation of talents' thinking and skills for many years.
It is hoped that every Meijia person can enhance their sense of responsibility, dare to act, improve their ability to work, and transform the knowledge they have gained into motivation for moving forward in each training.