How to Find Disposable Wooden Tableware Manufacturer?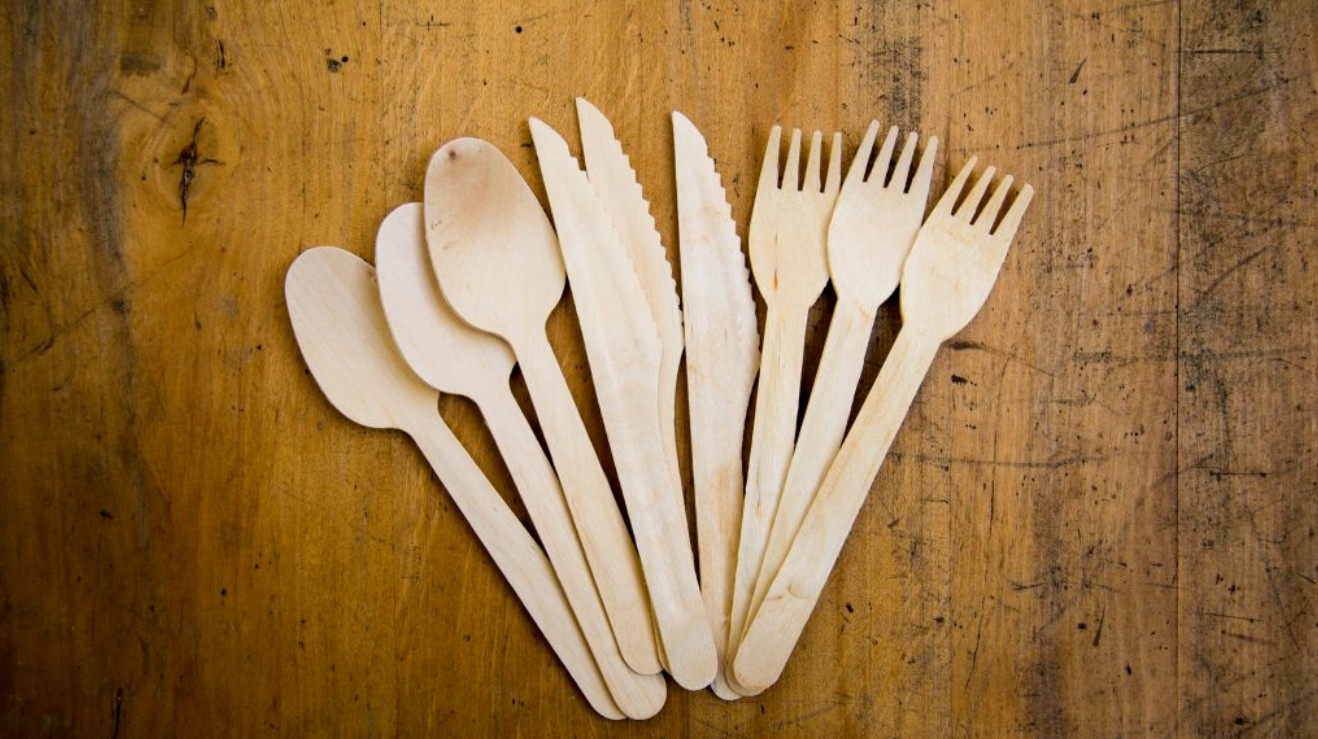 In today's environmentally conscious world, the demand for environmentally friendly and sustainable products has been on the rise. One popular product is disposable wooden cutlery. These environmentally friendly alternatives to plastic and Styrofoam are not only aesthetically pleasing but offer several advantages. If you are looking for a reliable disposable wooden tableware manufacturer, this article will guide you through the process, providing valuable insights and tips.
Disposable wooden cutlery offers many advantages over traditional alternatives, making it an attractive choice for a variety of occasions. By using such tableware, you can contribute to environmental protection while enjoying the convenience and functionality they provide.
Environmental Protection and Sustainable Development
Disposable wooden cutlery is an environmentally friendly alternative to single-use plastic or foam products. These items are made from responsibly sourced sustainable materials, reducing the pressure on natural resources. They also have the smallest carbon footprint compared to traditional cutlery.
Biodegradable and Compostable
Wooden cutlery is biodegradable and compostable, which means it breaks down naturally without harming the environment. When discarded, these products break down quickly and return to the soil as organic matter, enriching the soil rather than polluting it.
Beautiful
Disposable wooden cutlery adds a touch of elegance to any event or occasion. The natural grain and pattern of the wood enhance the overall aesthetic, making it suitable for both casual and formal gatherings. They have a rustic yet charming charm that elevates the dining experience.
Strong and Sturdy
Contrary to popular belief, disposable wooden cutlery is strong and durable. Manufacturers use innovative techniques to reinforce wood fibers, ensuring the product can withstand a variety of foods without compromising its integrity. They are resistant to leaks, bends, or breaks and provide reliability and convenience.
Safe and Non-toxic
Wooden cutlery does not contain harmful chemicals like BPA or phthalates, which are often found in plastic cutlery. This makes them a safe choice for serving food, especially when serving hot or acidic dishes. Disposable wooden cutlery ensures the health and well-being of guests is a priority.
2. Factors That Should Be Considered When Choosing a Disposable Wooden Tableware Manufacturer
When looking for a disposable wooden tableware manufacturer, certain factors must be considered to ensure that you are working with a reliable and reputable supplier. Here are some key factors to keep in mind:
Quality and Material Sourcing
Verify the quality of wooden tableware supplied by the manufacturer. Make sure they source their materials sustainably and responsibly, without contributing to deforestation. Look for certifications such as FSC (Forest Stewardship Council) to ensure products meet international standards.
Certification and Compliance
Check that the manufacturer complies with relevant certifications and regulations, such as FDA (Food and Drug Administration) guidelines. These certifications ensure that wooden utensils are safe for food contact and meet quality standards.
Customization Options
If you have specific design or branding requirements, please consult the manufacturer for custom options. Many manufacturers offer the flexibility to customize the flatware with a logo, pattern, or specific shape to match your brand image.
Production Capacity and Delivery Time
Evaluate the manufacturer's production capacity to ensure they can meet your order requirements. Ask about their lead times, including production and shipping, to ensure timely delivery.
Pricing and Cost Effectiveness
Compare prices and evaluate the cost-effectiveness of manufacturers' products. Consider factors such as product quality, customization options, and additional services offered to determine the best value for your investment.
Packaging and Shipping
Ask the manufacturer about the packaging method used to ensure the safe shipping of the dishes. Also, consider the shipping options available and any associated costs or restrictions.
3. Research and Screen Potential Manufacturers
To find potential manufacturers, you can explore various avenues. Here are some effective ways to research and screen manufacturers:
Online Catalogs and B2B Marketplaces
Take advantage of online directories and B2B marketplaces dedicated to connecting buyers and manufacturers. Platforms such as Alibaba, Thomasnet, or Global Sources provide comprehensive listings and allow you to filter search results according to your specific requirements.
Industry Trade Shows
Attend industry trade shows and exhibitions related to eco-friendly products and food packaging. These events provide a great opportunity to connect with manufacturers, view product samples, and discuss your needs in person.
Recommended and Recommended
Seek advice and referrals from industry peers, event planners, or sustainability-focused organizations. Word-of-mouth recommendations often lead to reliable manufacturers with proven track records.
Social Media and Online Communities
Join a social media group, forum, or online community dedicated to sustainable products or the food service industry. Engage in conversations, seek advice, and glean insights from professionals who have already worked with manufacturers.
4. Assess the Manufacturer's Credentials and Capabilities
Once you have shortlisted potential manufacturers, it is critical to assess their qualifications and capabilities. Consider the following aspects:
Website and Presence
Visit manufacturers' websites to gather information about their background, expertise, and product range. A well-designed and informative website demonstrates their professionalism and commitment to the business.
Company Profile and Experience
Review the company profiles of the manufacturers and evaluate their experience producing disposable wooden tableware. Look for their expertise, years in operation, and any notable partnerships or accomplishments.
Product Samples and Specifications
Request product samples to evaluate the quality, durability, and aesthetics of wood tableware. Evaluate thickness, smoothness, and overall workmanship. Pay attention to details like cutlery shapes, plate rims, and finishes to ensure they meet your standards.
Customer Reviews and Testimonials
Research customer reviews and testimonials to gauge a manufacturer's reputation. Looking for feedback on product quality, customer service, and reliability. Positive reviews and satisfied customers show that a manufacturer is committed to providing a satisfying experience.
Communication and Response
Contact manufacturers directly and assess their communication skills and responsiveness. Prompt and clear communication is essential to a smooth and successful partnership. Make sure they understand your requirements and can promptly address any questions or concerns.
In Conclusion
Finding a reliable and trustworthy manufacturer of disposable wooden cutlery is essential for businesses and individuals looking to adopt an environmentally friendly alternative. By considering factors such as quality, certifications, customization options, and pricing, you can make an informed decision. Thorough research, effective communication, and careful evaluation will guide you to the right manufacturer, ensuring a sustainable and satisfying experience. If you are looking for a disposable wooden tableware manufacturer, welcome to
contact us
.
Greenwood is a professional
custom wood tableware manufacturer
with over 20 years of experience. We have mature and complete core technology experience and have obtained BRC, BSCI, FSC, SGS, LFGB, and other certifications, which can guarantee product quality efficiently, stably and safely. At the same time, Greenwood's R&D center is also constantly researching market demand and developing more wooden disposable tableware styles that are close to market demand.