A Guide to Buying Disposable Wooden Cutlery for Dining
Plastic cutlery is everywhere and can only be used once. Billions of forks, knives, and spoons are thrown away every day, unlike any other plastic item that takes centuries to decompose. Plastic waste is one of the main causes of the marine life crisis. To avoid this, people started using its best alternative to disposable wooden cutlery sets. Disposable wooden tableware is safer and more environmentally friendly. They are 100% biodegradable and contain zero chemical or toxic substances.
Purpose and location of disposable tableware
The
disposable wooden cutlery
set includes almost everything you need in your kitchens, such as wooden spoons, forks, knives, and whisks of different sizes. Disposable wooden cutlery is used for more than one purpose. You can use disposable wooden cutlery for a variety of purposes. However, their main purpose is to eat. The use of single-use wooden cutlery is gaining popularity as customers become more aware of plastic waste and the need for environmentally friendly products. Almost every major food chain is now switching to single-use wooden cutlery instead of plastic. Due to the covid-19 outbreak, disposable wooden cutlery has become more popular and people use them in their homes, restaurants, and even at weddings.
Eco-friendly ideas for wooden cutlery
Not surprisingly, disposable wooden cutlery is more environmentally friendly than plastic cutlery. Single plastic cutlery can kill hundreds of marine and wildlife animals. While disposable wooden cutlery is made from 100% wood, they are antibacterial and chemical-free. Compared with plastic tableware, disposable wooden tableware is more hygienic and safer. A forest is a part of nature, it comes from trees or bamboo, trees are one of the most sustainable resources on earth, and bamboo grows fast.
Disposable tableware profit
The use of disposable wooden cutlery is now a global trend. The disposable tableware market is just getting started and will evolve into a big market in the near future. The covid-19 outbreak has made the world more aware of hygiene and safety measures. The use of disposable tableware has become more important than ever. The global disposable tableware market is expected to grow at a CAGR of 4.7% over the forecast period to witness a massive growth of USD 2,696.4 million by 2028.
Advantages of disposable wooden cutlery
Disposable wooden cutlery in the world has many advantages beyond eating your food.
For starters, disposable wooden tableware is more environmentally friendly. They're made from food, so they're sustainable, and you can use them at least twice as well.
Compared with other tableware on the market, the price is affordable.
Disposable wooden cutlery is much safer than you think. They are antibacterial so you don't have to worry about infection or disease.
Disposable wooden tableware has no metal-like sharp edges, so your child can use it easily and without worries.
We have an aesthetic appeal to them and can participate in almost any event.
You can also cook with them without worrying about your fan and cooker being damaged.
Disposable wooden tableware has higher durability and heat resistance.
The above is a detailed description of the guide for purchasing disposable wooden tableware for catering. If you want to buy disposable wooden tableware, please
contact us
.
Greenwood is a professional
custom disposable wooden tableware manufacturer
. We have 5 production plants in China, which can complete the whole chain production of products, with an annual production capacity of 6 billion pieces. The products cover 116 styles of bamboo and wood disposable tableware in 10 categories. At the same time, Greenwood's R&D center is also constantly researching market demand and developing more wooden disposable tableware styles that are close to market demand. After more than 20 years of accumulation and upgrading, Greenwood has mature and complete core technology experience and has obtained many certifications such as BRC, BSCI, FSC, SGS, LFGB, etc., which can ensure product quality efficiently, stably, and safely.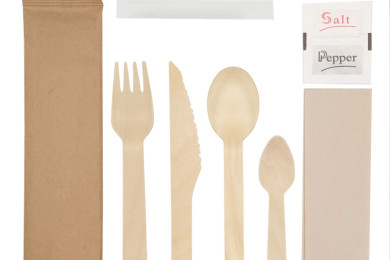 Greenwood disposable wooden cutlery made of high-quality birch wood, strong and durable without strong woody smell.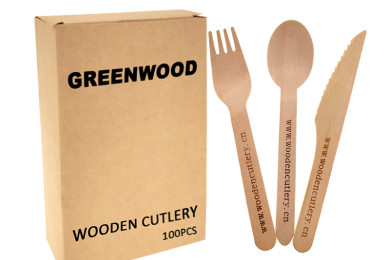 Greenwood disposable wooden cutlery made of high-quality birch wood, strong and durable without strong woody smell.