The Origin of the Wooden Coffee Stirrer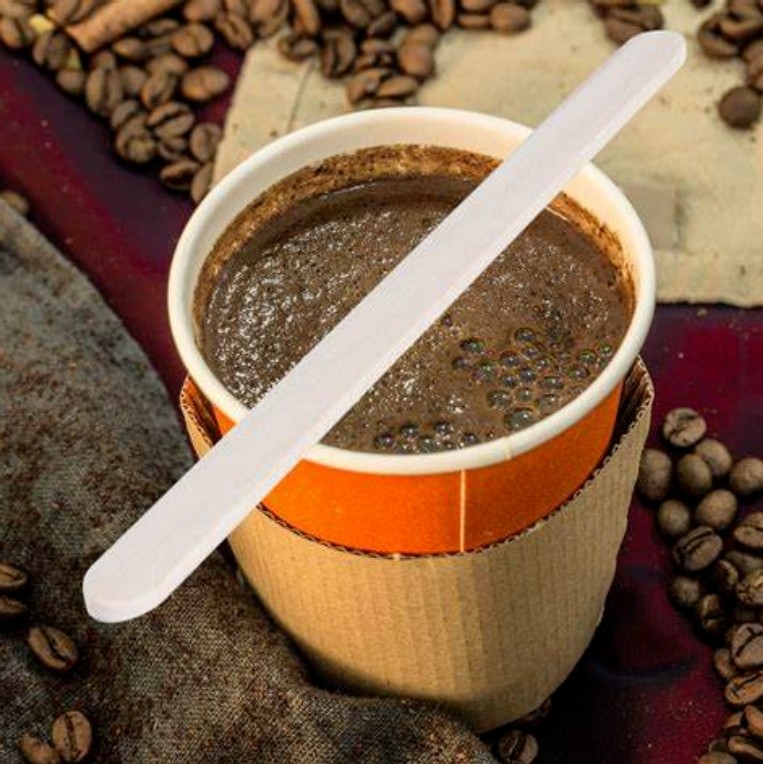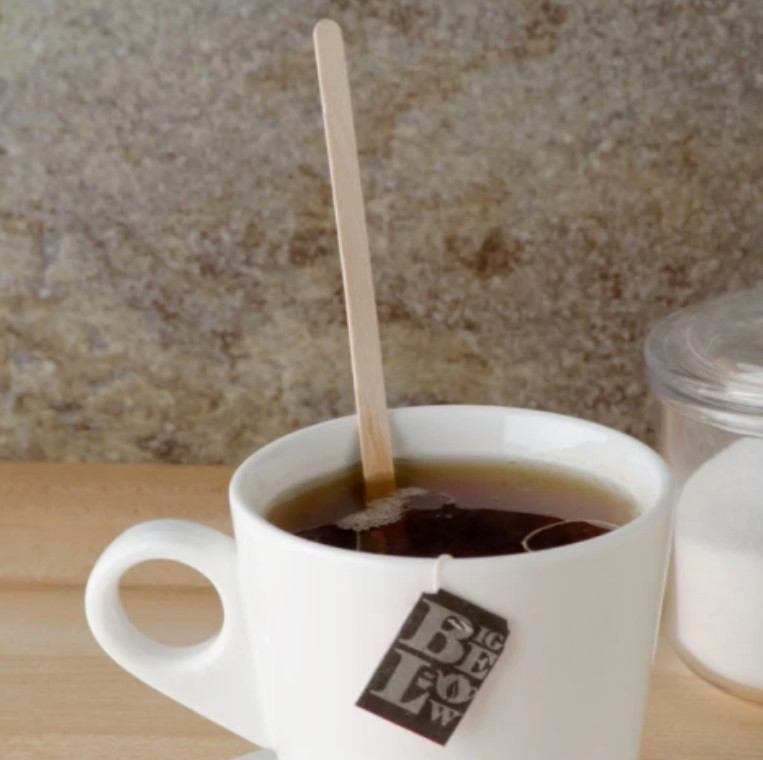 Wooden coffee stirrer, a simple yet elegant handicraft, is integrated into modern life with natural materials and exquisite craftsmanship. This coffee stirrer is made of natural wood, with a smooth and delicate surface, comfortable to the touch, non-toxic and tasteless, and more in line with people's pursuit of health and environmental protection.
In modern society, the fast-paced life makes people pay more attention to physical and mental health, and also makes the diet that was originally regarded as a simple daily life more particular. As one of the favorite beverages of modern people, coffee has received more and more attention. The appearance of the wooden coffee stirrer adds a special experience to people's coffee journeys.
Wooden coffee stirrer, as a handicraft, its history can be traced back to a long time ago. In the development of human civilization, handicrafts have always played an important role. The wooden coffee stirrer is also born from such traditional handicrafts.
A coffee stirrer is basically a small wooden stick used to stir hot beverages like tea, coffee, or milk. Wooden coffee stirrers are natural and environmentally friendly. Because the material from which these whisks are made is birch wood, which is highly biodegradable unlike regular plastic whisks, they are stronger, more versatile, and aesthetically pleasing. Once used for coffee, they can be thrown in the trash. By using a wooden coffee stirrer, you can finally help the environment.
Development of a Wooden Coffee Stirrer
1. The wood can withstand the temperature of hot coffee without transmitting any odor in the coffee.
2. The wooden coffee stirrer is biodegradable and can be discarded with natural food waste without polluting the environment. They are very economical and easy to use and will not have any effect on the taste or flavor of your coffee.
3. Visually and aesthetically, wooden coffee stirrers look more attractive and pleasing to the eye.
4. The wooden coffee stirrer is very durable and not easy to break. Their surface is usually very smooth and not easy to bend, which makes stirring coffee very comfortable.
Application of Wooden Coffee Stirrer
The wooden coffee stirrer is of stable quality, will not splinter, and the wood is flexible, so you can use it with confidence. In the food-grade beverage industry, wooden coffee stirrers are an economical alternative to bamboo coffee stirrers and plastic coffee stirrers. Disposable wooden coffee stirrers are widely used in cafes, restaurants, hotels, retail and wholesale industries, using disposable natural wooden coffee stirrers can effectively prevent the pollution of plastic products.
Use coffee stirrers, get what you like, and enjoy making your favorite coffee blends, if you are looking for affordable, safe, and hygienic premium wooden coffee stirrers, Greenwood will provide you with the best products. If you want to buy wooden coffee stir sticks, welcome to
contact us
.
Greenwood is a professional
custom disposable wooden tableware wholesale
manufacturer in China. The products cover 116 kinds of bamboo and wood disposable tableware in 10 categories. After more than 20 years of accumulation and upgrading, Greenwood has mature and complete core technology experience, and has obtained multiple certifications such as BRC, BSCI, FSC, SGS, LFGB, etc., and can guarantee product quality efficiently, stably and efficiently.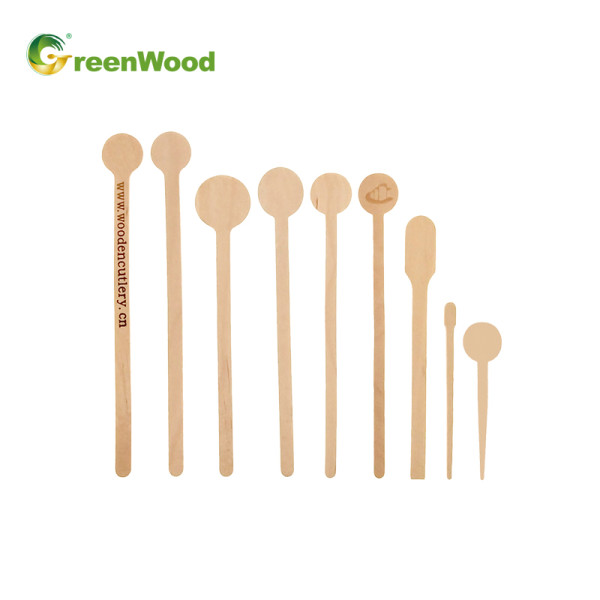 Greenwood's wooden stirrer is light, smooth, splash-free, and has no grain aftertaste, making it safe and comfortable to use.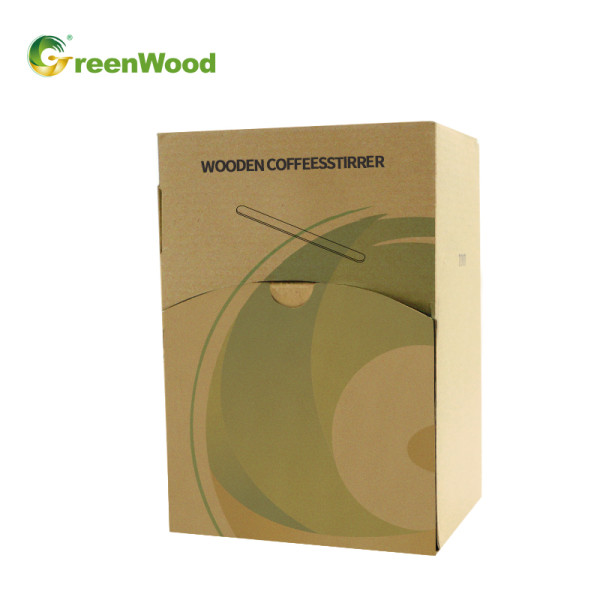 Greenwood's wooden stirrer is light, smooth, splash-free, and has no grain aftertaste, making it safe and comfortable to use.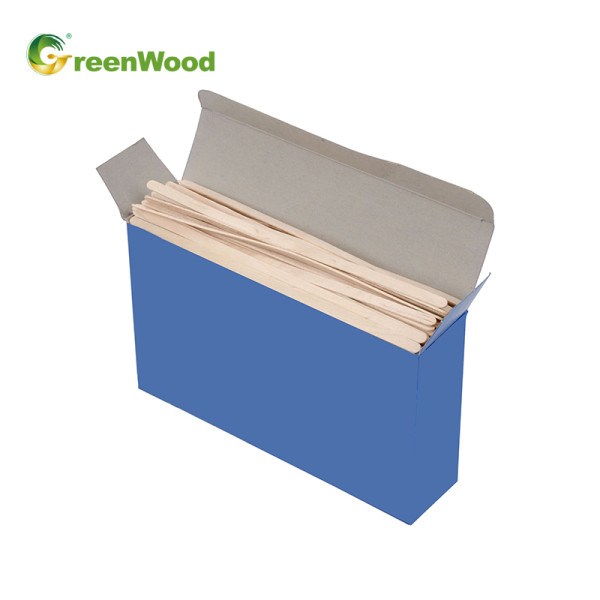 Greenwood's wooden stirrer is light, smooth, splash-free, and has no grain aftertaste, making it safe and comfortable to use.