Why Find Disposable Wooden Tableware Manufacturers from China?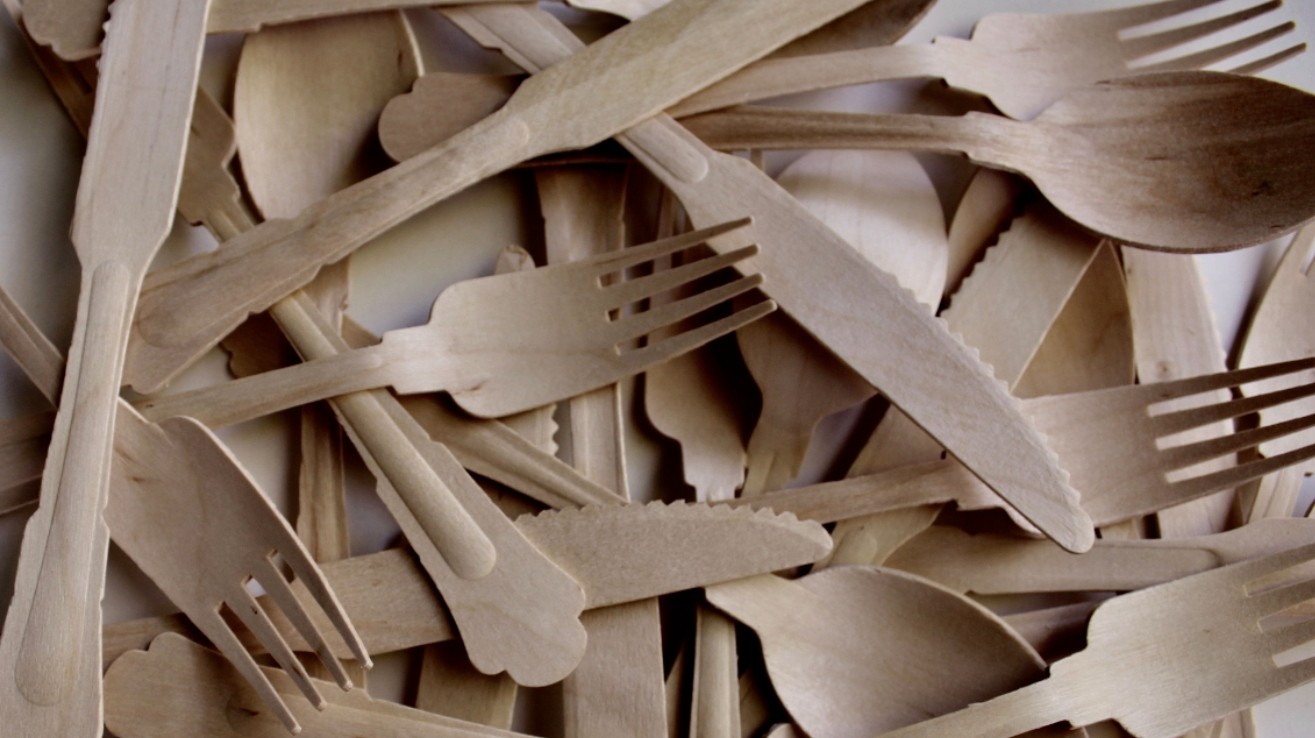 With growing concern around plastic pollution worldwide, more and more people are looking for sustainable alternatives. As one of the alternatives, disposable wooden tableware has received more and more attention worldwide.
In search of a reliable, high-quality manufacturer of
disposable wooden tableware
, China might be an option worth considering. This article will explore why you should look for disposable wooden tableware manufacturers from China.
Rich Timber Resources
China is one of the countries with rich forest resources. Its forest area exceeds 220 million hectares, accounting for 22.96% of the country's land area, ranking fourth in the world. At the same time, China's wood species and quantity are also very rich, including pine, fir, oak, teak, birch, and other tree species. These forest resources can not only provide a sufficient supply of raw materials but also support the development of the entire wooden tableware manufacturing chain. This means that disposable wooden tableware manufacturers in China can easily obtain the raw materials they need, making the production cost relatively low so that they can offer products at more competitive prices.
Advanced Production Equipment and Technology
China's manufacturing industry has developed rapidly in the past few decades, with advanced production equipment and technology. This allows disposable wood tableware manufacturers to produce products more efficiently and provide better quality control and customer service. In addition, China's manufacturing industry is also vigorously developing digital technology and intelligent manufacturing. By using technologies such as industrial robots and artificial intelligence, manufacturers can achieve more efficient production, more precise product processing and stricter quality control, and further improve production. efficiency and product quality.
A large number of Suppliers and Manufacturers
Due to the rapid development of China's manufacturing industry, the country has a large number of suppliers and manufacturers. These disposable wooden tableware manufacturers are distributed all over the country and can provide disposable wooden tableware of different specifications, materials, and styles to meet the needs of different customers. In addition, due to fierce competition, manufacturers are constantly competing and improving in terms of price, quality, and service, which also prompts them to continuously improve product quality and efficiency.
Greenwood has been developing and manufacturing biodegradable disposable wooden tableware for 20 years. After 20 years of production experience accumulation, Greenwood has mature technology in the field of wooden tableware processing. The log slice molding process is adopted, and no chemicals are added during the processing, which ensures the quality and safety of the product. Greenwood established a printing workshop in 2019 so that the material and quality of packaging materials can also be effectively controlled.
In Conclusion
Finding disposable wooden tableware manufacturers from China is an option worth considering. Due to its rich wood resources, advanced production equipment and technology, a large number of suppliers and manufacturers, international market status, etc., China's disposable wooden tableware manufacturers can provide high-quality, reliable, and sustainable products. If you are looking for disposable wooden tableware, welcome to
contact us
.
Greenwood is a
custom wood tableware manufacturer
with over 20 years of experience. The products cover 116 styles in 10 categories of bamboo and wood disposable tableware. After more than 20 years of accumulation and upgrading, Greenwood has mature and complete core technology experience, and has obtained multiple certifications such as BRC, BSCI, FSC, SGS, LFGB, etc., and can guarantee product quality efficiently, stably and safely.